Earlier this month, Mr. Purse shared a bit about the Elementary Charter process in his September School Notes article (read it here). Recently, the students in Red Oak, Magnolia and Sweet Gum participated in the process of creating a meaningful and beautiful Elementary Charter.
The Charter is a highly collaborative creation reflecting the students' agreement on three topics: (1) how students would like to feel while at school, (2) what students can do as a community to support those feelings, and (3) how students can respond when those feelings are compromised (e.g., conflict). The impressive Charter is now proudly displayed in the school's lobby near Nurse Lexi's office and will also be present in the classrooms for reference throughout the school year.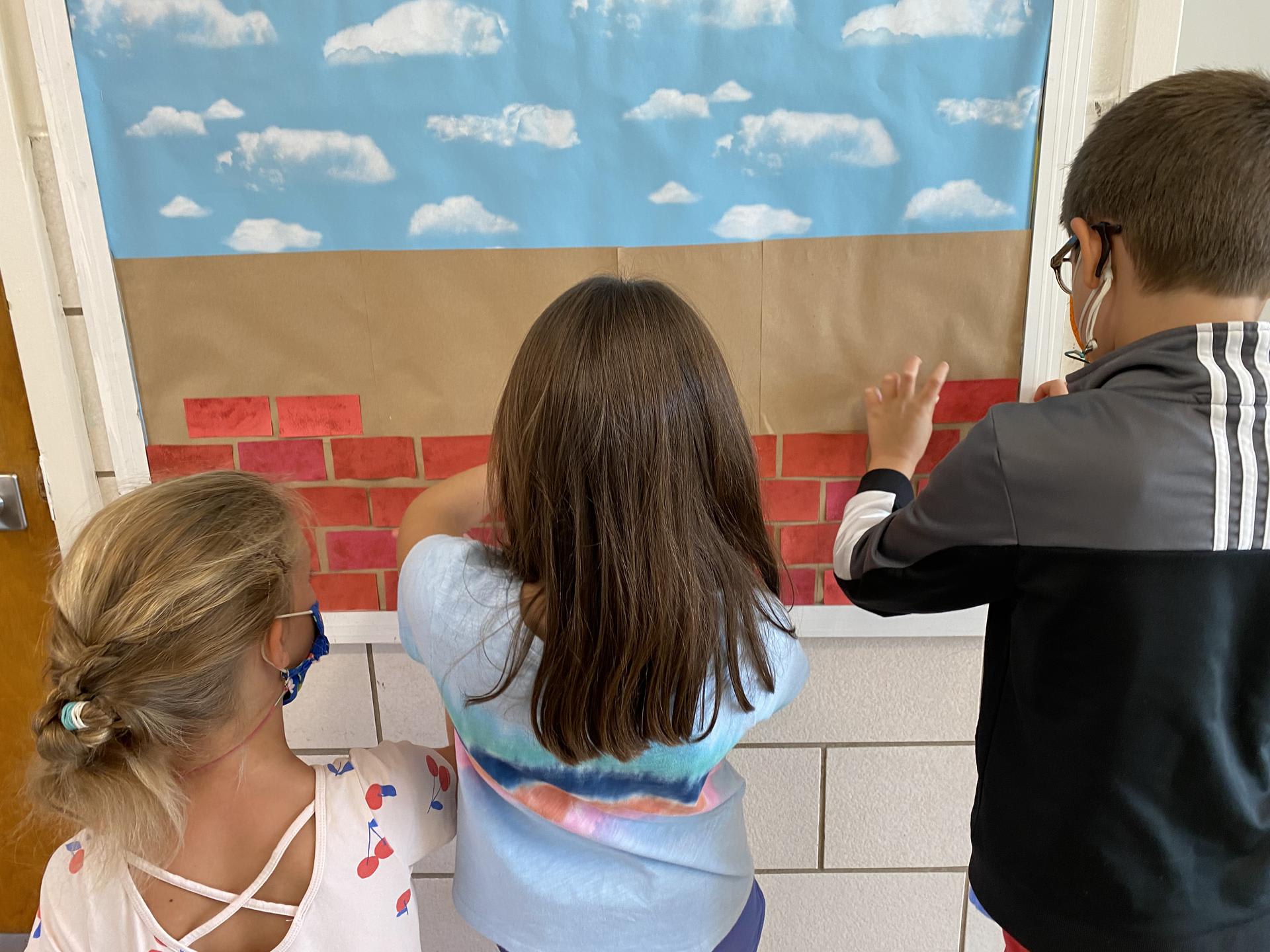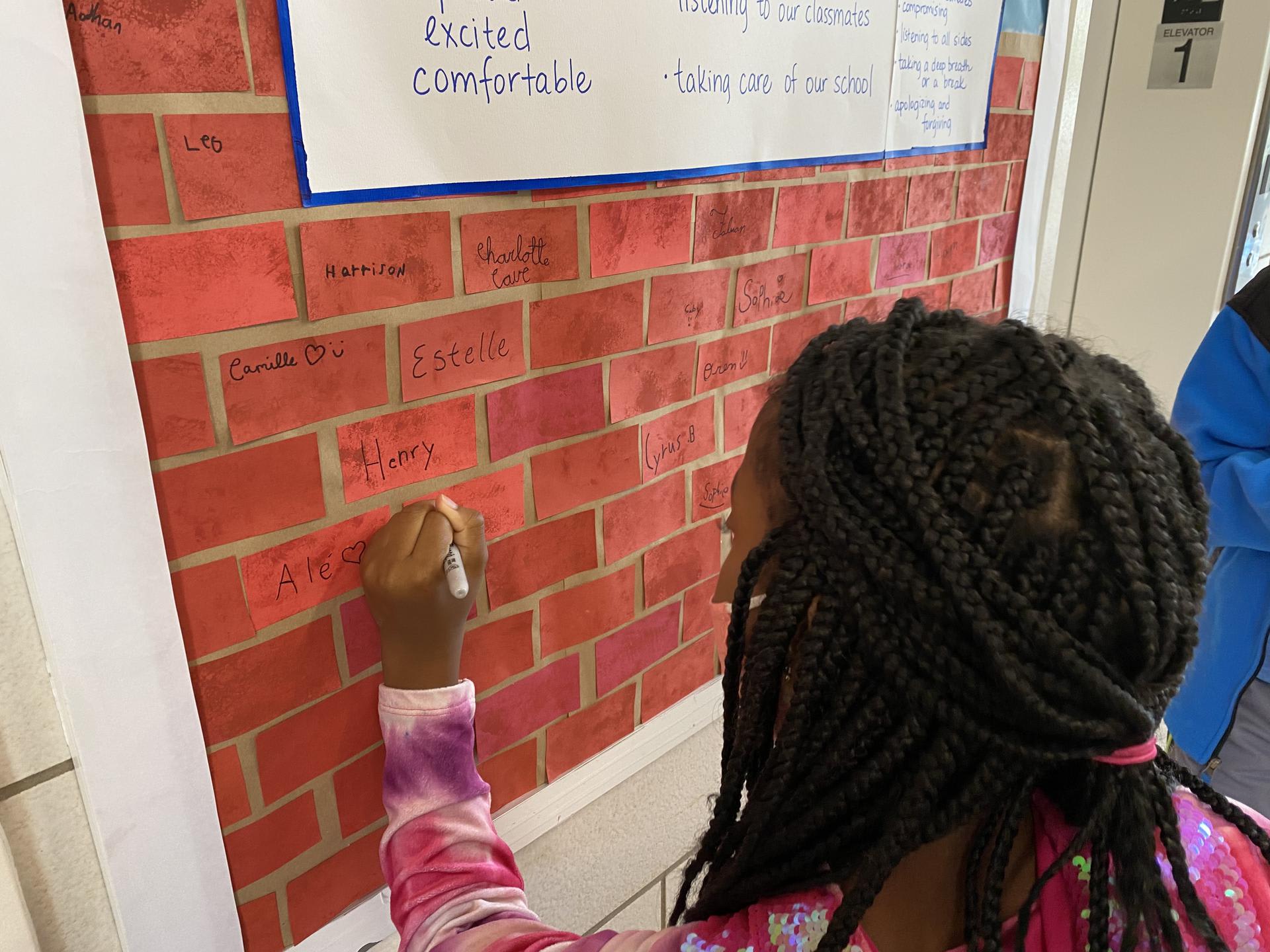 The process of creating the Charter began with brainstorming sessions conducted by myself and Ms. Skor in each of the three classrooms. Not surprisingly, there was substantial overlap in ideas that each class proposed⁠—there was broad agreement on how they would like to feel while here at Aidan Montessori School!
Once the Charter's content was drafted, Ms. Skor worked with four volunteers from the Sweet Gum class to plan and create a poster for all Elementary students to sign. The students chose to create an image representing the outside of the school building, with a foundation of bricks for each student to sign.The final step in the Charter process was to reveal the impressive artwork to the students and let them sign away.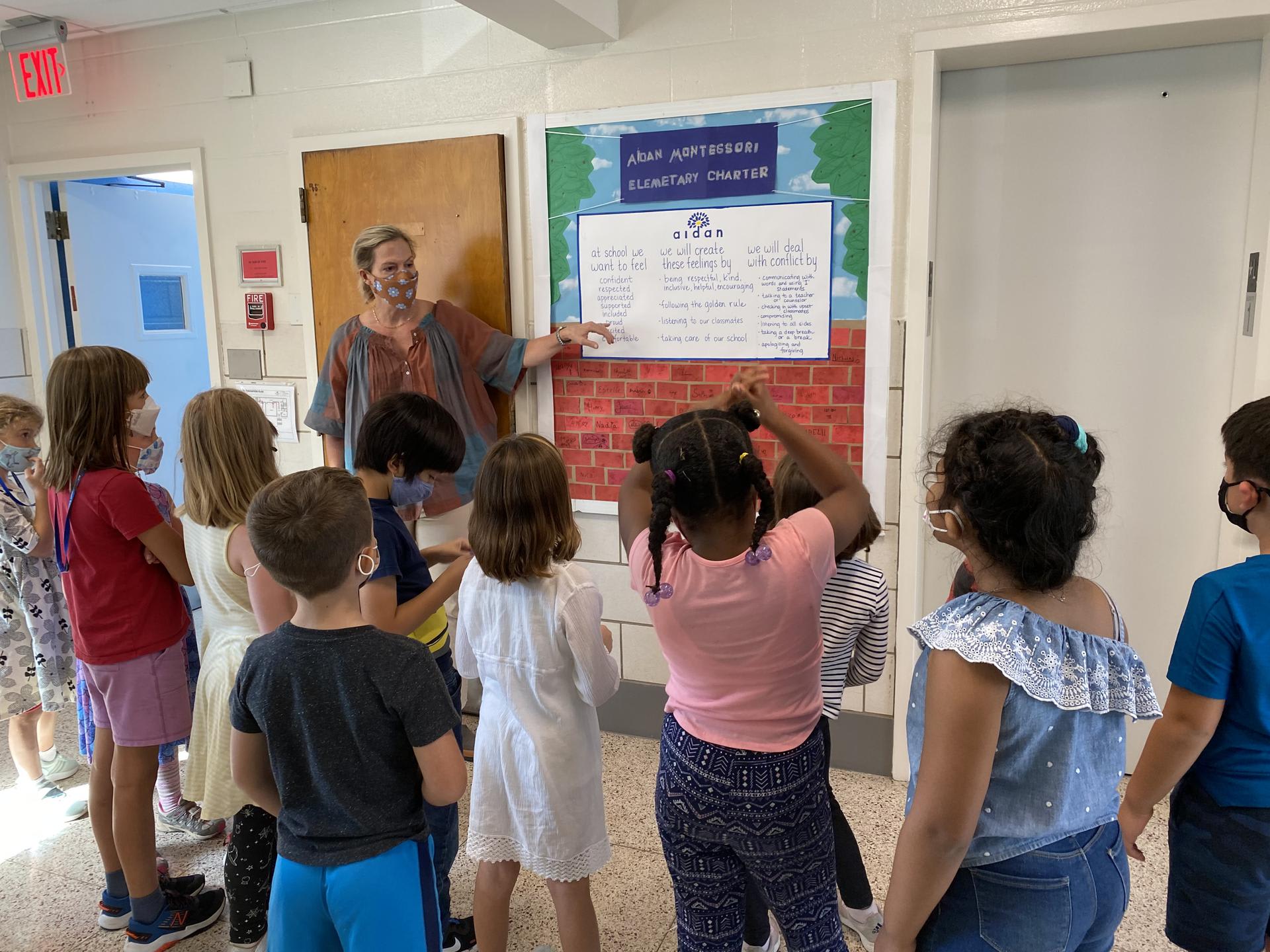 The students were highly invested in the process of creating the Charter as well as the final artistic product. We are all so proud to have such a thoughtful and impressive tangible reflection of our students' commitments to each other and hope that the whole community will be able to see it in person soon.
Sincerely,
School Counselor